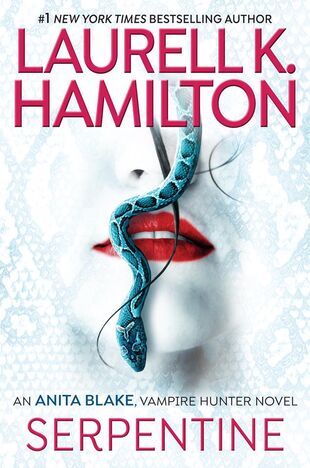 Crapter 47:
Capt. Tyburn's a pretty big guy; big enough to get Anita's attention… know what I mean? Rankin's still trying to catch Dalton's eye but Anita stumbles against him, breaking his concentration.
They run into Olaf in the lobby, and he wrangles himself into tagging along for the meeting. All they needed was Bernardo and it's the Four Horsemen again!
They go into side room barely big enough for all of them and Tyburn unloads on Rankin, demanding answers. They're connected to the missing women and Nate's background makes him a suspect. Good answer; what do you have to say, Blake?
Nate was a victim, not a perp; he was a child and we got him help. Pffft!- of course he'd say that; he bats his pretty little eyes and tells a sob story and you all fall for it. Whoa- did you just slut-shame a child victim of pedophiles just because he was a pretty little boy? Uh-no? Sounds to me like you damn sure did! Tedward asks if Rankin has any connection to Nate. Lots of non-denials before he finally just says no.
Anita remarks it's pretty bad when a cop slut-shames an adult rape victim, but attacking a child…? WTF? Nice try, Blake; you're just trying to make trouble for me.
Olaf comments that lots of men say stuff like that would be rapists if they thought they wouldn't get caught… so I gotta wonder what you'd do if you thought you wouldn't? You accusing me of being a pedophile? Nope; just accusing you of thinking like one. Anita figures that Olaf would know a thing or two about that.
Rankin shoves Olaf against the wall, and it's on. 373 pages.
Crapter 48:
Olaf open hand slaps Rankin, staggering him. Rankin tries to fight back; Tyburn opens the door so the rest of them can escape. Next thing Rankin goes flying and crashing into the hallway. Olaf lands an elbow to the temple and that's it. Anita now realizes she *never* wants to mix it up with Olaf. 375 pages.
Crapter 49:
Rankin gets sent to the hospital (still without anyone knowing about his powers- nice job breaking it, heroes) and Tyburn treats Anita & co. like co-workers instead of busybodies. Dalton comes into the lobby, trailed by Micah, Nate, Rodina, Ru, Nicky, Bram; she needs to talk to Tyburn. Tyburn tells a cop to escort the Four Horsemen to the crime scene. While calling Bernardo, Micah explains Dalton thought she was in love with Rankin; he had his claws deep in her.
Bernardo struts in, with his zexxy self and it's time to go. Anita's brain (such as it is) finally engages and she realizes Rankin's gonna be at the hospital with Peter and Donna; she sends Rodina & Ru to check on things, keeping the main boitois with her. Bernardo is bemused that starting a fight with Olaf got them a look at the crime scene; so is the cop escorting them. 380 pages.
Crapter 50:
It's Anita's first crime scene by the ocean- yay! Tyburn's given them the go-ahead; just want to know what they find out. It's officially Bettina; she'd been gutted like a melon, skin peeled back and hollowed out. No spatter along the beach, no smell of decay or offal from the bowels and no marks they can recognize- human or otherwise. How was this done and why?
There's a bite mark along the ribcage- possibly a were did this. Maybe, but looks more like human teeth; real question is how'd they get the organs out so skillfully. Need a lot of practice for that. Olaf doesn't even detect the scent of a were- as far as he can tell in human form. So what the hell? 390 pages.
79%, 50 chapters, 390 pages and I honestly can't remember the last time I saw or heard anything about a fucking snake person.